×
Grind Types Chart
---
Whole Bean
The freshest and most preferred method for those who have a grinder at home.
Coarse (French Press)
This grind size is what you need to make a mean french press or a smooth well extracted cold brew.
Medium/Coarse (Chemex)
If you are brewing that Mayorga magic on a Chemex this is the grind size for you. This grind is also great for units with metal filters.
Medium (Drip)
If you are brewing on any home brewer or a flat bottom pourover system (Kalita Wave) this is the grind size that was made for you.
Fine/Medium
This is our favorite size grind for anyone using a cone pourover system with a paper filter (Hario v60, Melitta, Clever, Beehouse). Our baristas call this one, "the sweet spot."
Fine
If you are using a vacuum pot, siphon or refillable k-cup pod you want this grind size for optimal brewing.
Espresso
This grind is suitable for home and commercial espresso machines and stove top espresso, like a moka pot.
Product Description
Description: 3lb bag of 100% Organic certified, Non-GMO verified, Kosher certified, Gluten-free chia seeds.
Certifications: 100% Organic, Non-GMO Project Verified, Kosher,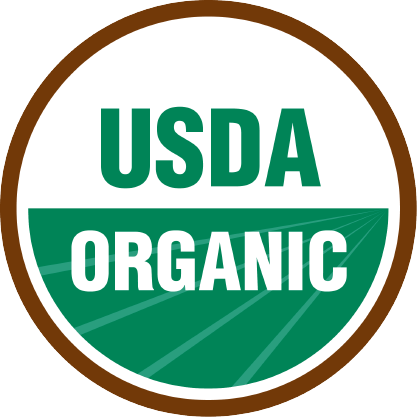 We work directly with our farmers in Latinamerica from planting to cultivating, harvesting, and cleaning. By working directly with them, we empower them within the supply chain, that has historically been dominated by large traders that haven't prioritized farmers long-term sustainability. Our direct relationships allows us to know first-hand who grows our chia, how it's grown, and the positive impacts that our relationship generates for farmers and communities in Latin America.
Grown for centuries by the Aztecs, Incas, and Mayans in Latin America, Chia is valued for its high nutritional value. These small organic seeds are naturally high in dietary fiber and are an excellent source of protein and antioxidants and are loaded with essential nutrients like omega-3s, calcium, potassium and magnesium.
You can enjoy these nutrient filled packed seeds in so many ways. Sprinkle them on your salads, cereal, or yogurt. Make them into pudding. Mix them into muffins, pancakes and waffles. 
Stir them into your morning juice. Blend into your favorite smoothie!
Quality is a major component of true sustainability and like our our coffee, our chia consists of only high-grade, sorted seeds.
That's because Mayorga always ensures that the products we cultivate with our producers and sell to our customers are of the highest quality possible. This is because our
PURPOSE
is greater than the pursuit for profits. 
 By purchasing Mayorga chia, you are a vital and appreciated part of a revolutionary model that provides better income for farmers and their families while creating great quality and value for consumers.
Thank you!
Click here to learn more about our chia