×
Grind Types Chart
---
Whole Bean
The freshest and most preferred method for those who have a grinder at home.
Coarse (French Press)
This grind size is what you need to make a mean french press or a smooth well extracted cold brew.
Medium/Coarse (Chemex)
If you are brewing that Mayorga magic on a Chemex this is the grind size for you. This grind is also great for units with metal filters.
Medium (Drip)
If you are brewing on any home brewer or a flat bottom pourover system (Kalita Wave) this is the grind size that was made for you.
Fine/Medium
This is our favorite size grind for anyone using a cone pourover system with a paper filter (Hario v60, Melitta, Clever, Beehouse). Our baristas call this one, "the sweet spot."
Fine
If you are using a vacuum pot, siphon or refillable k-cup pod you want this grind size for optimal brewing.
Espresso
This grind is suitable for home and commercial espresso machines and stove top espresso, like a moka pot.
Roast Profile: Light
Cupping Notes: Apricot/Chocolate/Toffee
Clean cup, balanced acidity, floral aroma of jasmine with notes of sweet apricot, chocolate and toffee that give it an unmatched taste with a lingering finish. 
Certification: 100% Organic, Non-GMO verified, Kosher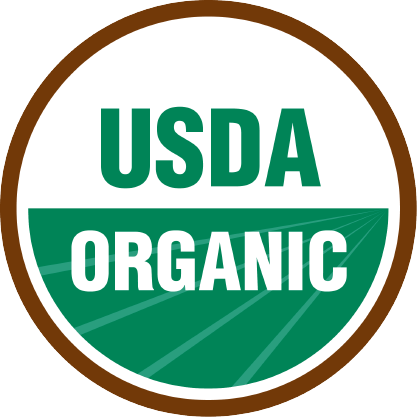 Product Description
As the founder of the La Hermosa cooperative, Max is a visionary leader in organic agriculture and sustainability in the Acatenango region. His farm, El Guachipilín, is located in the foothills of the Acatenango volcano. This microlot from his farm is a sensorial tribute to the privileged region where this delicious coffee is produced. Max works his farm paying strict attention to managing organic inputs, implementing organic forms of pest control and supervising everything all the way to the milling process.
This very limited microlot is fully washed, double soaked and sun dried for 14 days. The result is a clean, extraordinary cup.
---
Producer Information 
Country: Guatemala
Region: Los Planes, Acatenango, Chimaltenango
Producer: Max Pérez Ríos 
Farm: El Guachípilin
Size of the Farm: 12.5 hectareas
Elevation: 6,500 feat above sea level
Process: Fully Washed
Varietals: Typica
Harvest Season: November-March 
History: 
The farm is located in Los Planes Acatenango and used to be part of Finca La Colina, which was started in 1930 as the first coffee farm in the Acatenango municipality. Max Pérez purchased the farm in 2010, along with his family and later form the La Hermosa Cooperative. Max had a vision to incorporate other producers in the neighboring lands and form a cooperative and he also wanted to add value and differentiate their coffee by obtaining the organic certification. He also decided to provide wet and dry mill services as this was needed in the region.
Max is a second-generation coffee farmer, as his father has produced coffee for many years in the Huehuetenango region of Guatemala. His efforts and vision make Max a leader in bringing about the first organic coffee cooperative in the Acatenango region. 
The farm's shade is provided by Guachípilin, a native tree in Acatenango. The property has three water springs and El Carmen river goes by the property, providing water to the farm for its different processes.