×
Grind Types Chart
---
Whole Bean
The freshest and most preferred method for those who have a grinder at home.
Coarse (French Press)
This grind size is what you need to make a mean french press or a smooth well extracted cold brew.
Medium/Coarse (Chemex)
If you are brewing that Mayorga magic on a Chemex this is the grind size for you. This grind is also great for units with metal filters.
Medium (Drip)
If you are brewing on any home brewer or a flat bottom pourover system (Kalita Wave) this is the grind size that was made for you.
Fine/Medium
This is our favorite size grind for anyone using a cone pourover system with a paper filter (Hario v60, Melitta, Clever, Beehouse). Our baristas call this one, "the sweet spot."
Fine
If you are using a vacuum pot, siphon or refillable k-cup pod you want this grind size for optimal brewing.
Espresso
This grind is suitable for home and commercial espresso machines and stove top espresso, like a moka pot.
PEDRO ROMERO'S
NATURAL PROCESS MICROLOT
Roast Profile: Light
Cupping Notes: Honey/Plum/Apricot
Well-balanced coffee with a sweet honey aroma and fruity notes of ripe plum, apricot, and a clean, lingering finish.
Certifications: 100% Organic, Non-GMO Project Verified, Kosher,
Manufactured with 100% Wind Energy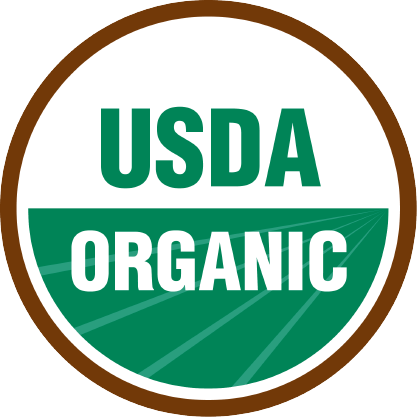 All our coffees are specialty-grade, high grown, 100% Arabica.
---
Product Description 

 Deep inside the Capucas community in western Honduras, at an elevation of 4,429 feet above sea level, Pedro Romero has a beautiful piece of coffee heaven: "Los Popitos" coffee farm. This farm is a model for agroforestry, with perfectly lined timber and fruit trees that provide shade to the coffee plants and that are also home to different species of birds. Pedro is a leader in his community and in his coop, as he is continuously innovating and seeking new sources of income from his farm. He is known in the community for his work with Melipona bees and has also specialized in coffee process like natural and honey processes. 

We are excited to bring to you his exceptional microlot -a natural process- harvested in its optimal ripeness and dried as a cherry. Delicious and exotic, as it absorbs the sweetness of the pulp, making this a great cup of coffee to enjoy.
---
Producer Information 
Country: Honduras
Region: San Pedro de Capucas, Copán
Farmer: Pedro Antonio Romero
Farm: Los Popitos
Elevation: 4,429 feet above sea level
Process: Natural
Size of the Farm: 7.6 ha
Varietal: Villa Sarchí
Harvest Season: November-March
Background: 
Pedro Romero founded Los Popitos in 1989, when he received part of the farm as his inheritance and another part he bought from his father, Rodolfo Romero, right at the time when he got married to Norma Valle. "Popitos" are the nickname for the offspring of "Sompopos", a type of ant. Pedro's nickname in high-school was "sompopo" and coincidentally, his wife Norma came from the community of El Rosario, Copán, which is known as "El Sompopero", so they decided to name their coffee farm Los Popitos.
The farm is kept under an agroforestry system, with fruit and timber trees such as royal cedar, pink cedar, gravilea, orange, lime, guava, soursop and banana. Pedro is committed to environmental friendly farming practices and to the conservation of the sources of water at the farm and in the community. Pedro has an apiary of melipona bees at his farm, which contributes to pollination, thus improving the quality of his coffee. 
Pedro's life has always been around coffee. Growing up, he spent his vacations at his grandfather's farm and enjoyed the coffee harvest every year. He has faced enormous challenges such as the fluctuating coffee prices which at some times in the past hit record lows, another challenge was overcoming the damage caused by the coffee rust fungus, but now he is proudly seeing the first production of the renovated plants. He implements a system of continuous monitoring of the plants and farm renovations in order to control the plague. 
Process: 
This microlot is a natural, which means the coffee is harvested in its optimal ripeness and dried as a cherry. It causes no contamination as it is not de-pulped or washed and the coffee beans absorb the sweetness of the pulp, giving the coffee a sweet aroma, with floral and fruitiness notes and a clean finish. It is dried in beds, 20 to 25 days depending on the intensity of the sun.