×
Grind Types Chart
---
Whole Bean
The freshest and most preferred method for those who have a grinder at home.
Coarse (French Press)
This grind size is what you need to make a mean french press or a smooth well extracted cold brew.
Medium/Coarse (Chemex)
If you are brewing that Mayorga magic on a Chemex this is the grind size for you. This grind is also great for units with metal filters.
Medium (Drip)
If you are brewing on any home brewer or a flat bottom pourover system (Kalita Wave) this is the grind size that was made for you.
Fine/Medium
This is our favorite size grind for anyone using a cone pourover system with a paper filter (Hario v60, Melitta, Clever, Beehouse). Our baristas call this one, "the sweet spot."
Fine
If you are using a vacuum pot, siphon or refillable k-cup pod you want this grind size for optimal brewing.
Espresso
This grind is suitable for home and commercial espresso machines and stove top espresso, like a moka pot.
LAS LAJAS FAMILY OWNED & OPERATED FARM
Roast Profile: Light
Cupping Notes: Honey/Cherry/Apricot
Clean and delicate cup with undertones of cherry and apricot and notes of honey with a vibrant acidity and a bright, crisp finish. 
Certifications: 100% Organic, Non-GMO Project Verified, Kosher,
Manufactured with 100% Wind Energy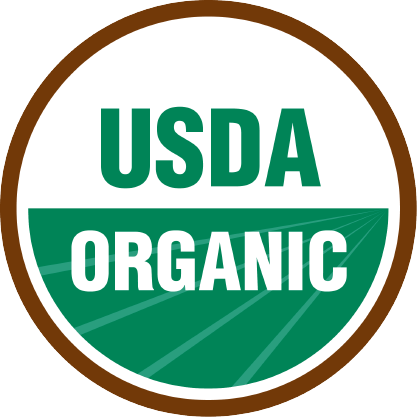 All our coffees are specialty-grade, high grown, 100% Arabica.
---
Product Description
Costa Rica is a truly unique country, hosting more than 5% of the world's biodiversity even though its landmass only takes up .03% of the planets surface. Around 25% of the country's land area is in protected national parks and protected areas, which gives it the largest percentage of protected areas in the world.
We source our Organic Costa Rican coffee from a small family-owned farm called Las Lajas. Nestled against the looming Poás volcano, sits the small town of Sabanilla de Alajuela where the Chacón family operate the mill.
One of the most iconic Costa Rican crafts is the colorful oxcart wheels. We have a giant colorful oxcart wheel with a very intricate design in the Mayorga office, and it brightens up the entire office. Costa Ricans' positive attitude makes us always want to come back. They even say "pura vida" or "pure life" as both a greeting and a goodbye. Pura vida!
---
Producer Information 
Country: Costa Rica
Region: Sabanilla de Alajuela, outskirts of Poás volcano
Producer: Francisca & Oscar Chacón
Farm name: Las Lajas
Elevation: 4,265-5,000 feet above sea level
Process: Semi-Washed
Varietals: Caturra & Catuaí
Harvest Season: November - February
Click here to learn more about this Costarican coffee